GFCI Outlets
London Area GFCI and Safety Systems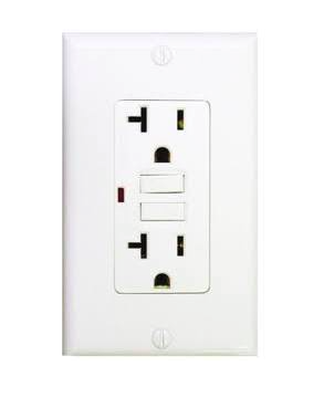 Nothing can beat the peace of mind when you have a professional electrician install GFCI (ground fault circuit interrupter) and AFCI (arc fault circuit interrupter) outlets throughout your home. GFCI and AFCI outlets are now required by electrical code. If your home or business is a litte older we can help bring your electrical system back up to code and stop electrical damage or injuries before they occur. Give us a call at (226) 234-2764 to schedule an appointment or to learn more about how GFCI and AFCI safety systems can help your home or business.
GFCI and AFCI Outlet Installation in London Ontario
GFCI and AFCI outlet installation can help prevent electrical fires in your home or business. GFCI and AFCI outlets have proven their use many times and are now required to prevent fires and electrocutions in all of the following areas:
bathrooms
kitchens
garages
crawlspaces
laundry and utility sinks
swimming pools
other buildings such as sheds, workshops and unfinished basements
Our electricians at All Main Power are experts on current safety guidelines and will complete a full safety inspection of your electrical system before they leave at your request, so you know your home is safe and up to code.